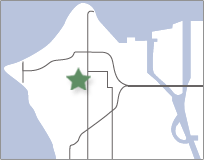 When You Need Us
We do you the most good if we see you Before you find yourself in a messy situation.  Before you sign a document that involves transferring money or land. Before you purchase the house that has no legal access.  Before your parent can no longer make decisions.  Before you loan money to a friend. Before you put the name of a child or the person you are dating on the title to your house, in hopes it will bolster your relationship. Before you get married and after you get married.  Before you travel out of state, and need someone to authorize health care for your child. Before you get in the car accident. Before it is too late to make a plan.
But life brings unexpected and painful circumstances. There are times where all the best planning ahead could not have prevented unhappy outcomes.  Though we can seldom undo what created the situation, we can often help you through. 
When you need us is when you are living life.  Planning for now (buying a house), planning for later (drafting a will and a health care directive), and for all the life in between - signing a lease, negotiating with a neighbor, before there is conflict about the shared fence, navigating foreclosure, caring for an aging parent, negotiating a refinance on your home, buying a vacation cabin with some of your siblings. 
When is a good time to think about making a will?  At age 18, in the state of Washington, you are an adult.  Whether you have a lot or little, you do have a say in what happens to your assets, and who will be able to make decisions for you when you cannot, if you make a plan.  Failing to plan leaves it up to state law and a Judge who doesn't know you.
When do you need us?  Right now.  To plan for the expected, and, perhaps, to help manage the unexpected.