Who We Are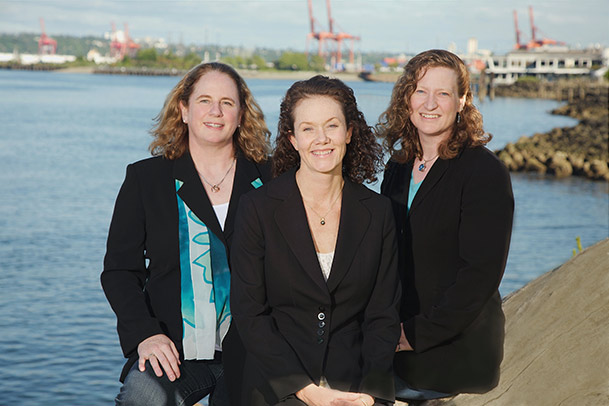 Elizabeth Carney Kailei Feeney Heather deVrieze
Heather deVrieze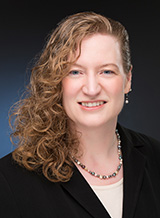 Practice
Heather's practice focuses on Wills, Trust, Probate, and Elder Law. A 1998 graduate of Seattle University School of Law, Heather began work as an associate attorney with Sharon E. Best in a small firm close to home. In January 2008 Sharon invited Heather to become a partner. In April 2012, when Sharon decided to scale back her practice in anticipation of retirement, Heather began her own practice with Elizabeth M. Carney, another attorney in their firm.
As a two-time cancer survivor, Heather brings a unique perspective to the process of Estate Planning, with a particular appreciation for the health care planning aspect. She enjoys people and the world around her, celebrating each day as an opportunity and finds the most job satisfaction when she can assist clients who are themselves facing serious medical challenges.
Heather's first experience with attorneys was with King County prosecuting attorneys as a witness in a complicated criminal trial at the age of eleven. Their sensitivity and determination to see justice done left a lasting impression on Heather who has always enjoyed helping others. During law school Heather served as a CASA (Court Appointed Special Advocate) for abused and neglected children.
Personal
Heather was raised on Vashon Island, the oldest of 4 sisters. She attended school both on Vashon and in West Seattle. After heading east to the University of Pennsylvania, in Philadelphia, where she met and married her husband, in 1993 Heather happily returned to West Seattle. Following her first cancer diagnosis (brain cancer) and treatment, Heather became pregnant with her son. While pregnant she was diagnosed with and treated for malignant melanoma, an aggressive skin cancer. Just before starting her final year of law school Heather gave birth to her son.
Outside of the office, Heather enjoys the wonders of Washington State, hiking many of our beautiful trails, camping, and climbing several local volcanoes, including summiting Mt. Rainier and Mt. Baker multiple times. Heather also loves to travel, incorporating fitness, hiking and climbing into many of her trips, like her fall 2010 trip to Tanzania, to climb Mt. Kilimanjaro.
Education:
Juris Doctor | Seattle University School of Law
Bachelor of Arts: Sociology w/Honors | University of Pennsylvania
Professional Associations:
Washington State Bar Association
· Real Property Probate & Trust section
· Solo and Small Firm Practice section
King County Bar Association
· Elder Law section
· Real Property Probate & Trust section
Speaking Engagements:
Heather has presented to practitioners and various associations over the years of her practice, from a presentation to charitable donors regarding Wills and charitable giving to presentations about Powers of Attorney and Medical Directives to associations of service providers working with the elderly. Heather has spoken to attorneys aspiring to open their own solo or small firm practice regarding the importance of managing client expectations both in our spoken and written communication with clients. Heather is available to provide informational presentations for groups of all ages regarding estate planning as well as elder law issues.
Link to bio in WSBA BarNews ( page 63)
Contact Heather by email ()
Elizabeth Carney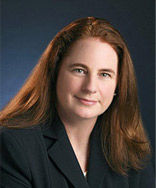 Elizabeth [Lisa] Carney's practice is focused on matters related to people and their relationship with real property. She assists clients with buying, selling, owning, leasing, financing, managing, and protecting, real property. Examples include facilitating the purchase or sale of property without an agent, creation of an operating agreement for a Limited Liability Company, creation and review of commercial or residential leases, drafting of easements, and assistance with conflict resolution.   
The law firm of deVrieze | Carney PLLC was formed in April 2012. Prior to this, Lisa was an associate with Best & deVrieze, PLLC.
Before joining Best & de Vrieze, PLLC, Lisa worked as an Assistant Prosecutor at the City of Seattle. During 2006 and 2008, she worked closely with a Senior Prosecutor at the King County PAO, assisting with trial preparation for several cases including an aggravated murder and arson, and a no-body homicide.   
Lisa was born and raised on Capitol Hill in Seattle. She attended St. Joseph's grade school, Holy Names Academy, University of Washington and Seattle University. In her life before the law, she spent nearly ten years at United Parcel Service. This experience helped build a skill set of identifying and developing best practices for efficiencies and a heightened commitment to organization in all endeavors. She also spent over three years on the Microsoft campus in Redmond, facilitating operations in the newsroom that launched MSNBC.com. 
Her favorite places to spend a little time or money: Butterfly Guild, Children's Tumor Foundation, L'Arche, Seattle Adaptive Sports, traveling and with family.  
Education
Juris Doctor | Seattle University School of Law  
Bachelor of Arts: Economics | University of Washington
Bachelor of Arts: International Studies | Jackson School of International Studies, University of Washington
Professional Associations
Washington State Bar Association
· Real Property Probate and Trust
· Business Law Section

King County Bar Association
· Real Property Probate and Trust Section
· Legal Clinics Attorneys

Washington Women Lawyers, King County Chapter

American Bar Association
· Section of Real Property, Trust and Estate Law
Service
WSBA First Responder Will Clinics | 2008 - present
KCBA Neighborhood Legal Clinic | 2009 - present
KCBA Kinship Care Solutions Project | 2010 - 2011
WSBA Board of Governor's Editorial Advisory Committee | 2009 – 2011
Family Law Mentor Program | 2009-2010

Awards
Outstanding Teamwork Award, 2012-2013 recipient, peer selected, KCBA Neighborhood Legal Clinic
Contact Lisa at
Kailei Feeney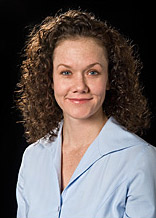 Kailei Feeney, associate attorney, focuses her practice on estate planning, probate and resolution of real property matters.
Kailei attended law school in Portland, Oregon, with an initial interest in environmental law. As her legal experience grew, she was compelled to pursue work with a more direct impact on the human condition. In Oregon, Kailei assisted clients in negotiating with creditors, filing for bankruptcy and advocating for clients who faced disability-related discrimination in housing, education and access to public accommodations. In 2011, Kailei returned to Washington and continued her legal career at Best & deVrieze, PLLC, operating as attorney and office manager. Kailei joined deVrieze | Carney PLLC in April 2012.
Before law, Kailei's professional background was in the field of construction. From operating as sole construction maintenance person for a national restaurant chain to starting her own business as a specialty contractor installing high-end wall and floor coverings, Kailei feels her background brings a grounded real-world perspective in addressing clients' needs.  Regardless of the context, Kailei enjoys figuring out practical and efficient solutions to improve her clients' lives.
Although hailing from a West Seattle family with roots dating to the early 1900's, Kailei was born and raised in a very small town on the Big Island of Hawai'i. Growing up on a working cattle ranch gave her an early and lasting love of the natural world and appreciation of the work it takes to make it productive. Kailei is the only under-eighteen person from Hawai'i to win a World Championship in western riding. This experience continues to inform her approach to problem solving - passion, determination and measured consistence will get results.
In her down time, she is happiest connecting with her large and geographically scattered family, enjoying the outdoors of the Northwest, digging in her garden, cooking and planning her canning recipes and reading and learning about others.
Professional Associations
Washington State Bar Association
· Real Property Probate and Trust Section
· Solo and Small Practice Section
· Elder Law Section
· Environmental and Land Use Section

King County Bar Association
· Real Property Probate and Trust Section
· Legal Clinics Attorneys

Oregon State Bar Association
· Real Property Probate and Trust Section
Education
Juris Doctor | Northwestern School of Law of Lewis and Clark College | 2008
· Animal Law Review, Articles Editor, 2007
Bachelor of Arts, Philosophy | Seattle University | 2004
· Magna Cum Laude
· President's List
· Dean's List
Community Involvement
West Seattle Chamber of Commerce – Board Director
KCBA Neighborhood Legal Clinic Volunteer Attorney | 2010 – present
WSBA First Responder Will Clinics | 2009 – 2012
Contact Kailei at
Marianne Had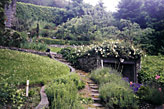 Marianne Had, our paralegal, provides support to all of the attorneys in the office and also handles most of our client billing and accounting issues.  Marianne has supported Heather's probate practice since 2007 and before that worked for several years with a firm handling complex and contested estates as professional fiduciaries. 
Marianne is a long time West Seattle resident having been born here in West Seattle when the West Seattle General Hospital still operated in the Junction.  Marianne has a special appreciation for animals and takes extra care to ensure that the animals in various estates we assist are appropriately cared for and placed in their new homes.  Marianne's experience and knowledge are a valuable resource for our clients.
Education
Lafayette, Madison and West Seattle High School
Associate of Arts: Liberal Arts | South Seattle Community College | 1982
Central Washington University
Paralegal Certification | Edmonds Community College | 2000
Contact Marianne at
Francine Stroud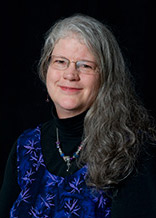 Francine joined deVrieze | Carney PLLC in February 2013. In her role as office manager, she facilitates the administrative functions that are critical to a successful law practice. Francine has recently returned from many years away from the Northwest and is glad to be back. She has had a long and varied career including practicing midwifery for 25 years, teaching in a private school, being a volunteer firefighter, providing Home Health Care for the elderly, providing Social Services at a nursing home in Portland, OR, and finally as principle buyer for a chain of fabric and home decorating stores on the east coast.
Francine and her husband raised four daughters on Vashon Island, where they lived for 25 years. Home for her is definitely the Pacific Northwest. Outside the office, Francine enjoys sewing, knitting, and a variety of fiber arts, gardening, hiking and other outdoor activities. Most of all she is enjoying being "home" in Seattle and close to her children and grandchildren.